🎧 Listen to the latest episode:
💡 Recent episodes by category: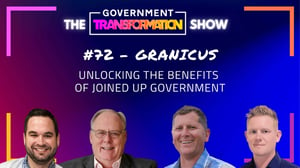 How can government improve in collaborating and working across different agencies and...
What is the ideal approach to transforming your organisation?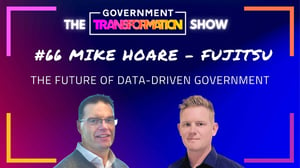 On this episode we're exploring the vast possibilities that data can unlock for the public sector...
Before charging into data-driven projects, public sector organisations need to ensure they have the...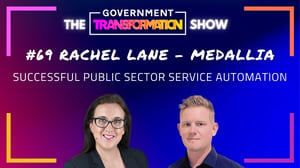 Rachel Lane - Principal Head of Global Contact Centre Strategy at Medallia - joins us on this...
What is the Design-Thinking framework, and how can adopting this approach support government...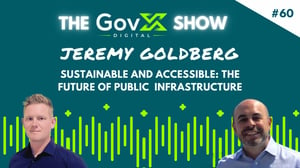 Jeremy Goldberg, Worldwide Director of Critical Infrastructure at Microsoft, joins us on the show...
How can technology be deployed to help transform the future of the places where we work, shop,...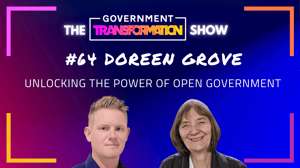 In this episode, our Community Director, Tim Coulthard, sits down with Doreen Grove, Head of...
Modern public service design has to successfully balance the needs of varied stakeholders - from...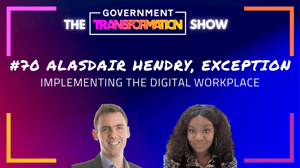 What is the Digital Workplace and how adopting this approach can support government organisations...
Simon Daly, Employee Experience Strategist at Qualtrics, joins us to explore some of the key...